Home • About • Brittany Larkin, DVM
Meet Brittany Larkin, DVM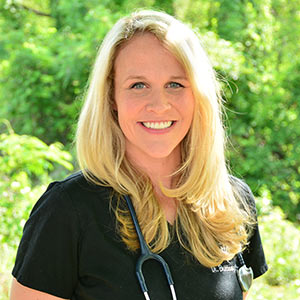 Dr. Larkin attended Heritage Academy, graduating in 1997, Samford University, graduating in 2001, and Auburn University College of Veterinary Medicine, graduating in 2006. She is interested in internal medicine and gastrointestinal diseases.
Outside the hospital, she is interested in Brazilian Jiu Jitsu, enjoys reading and spending time with her family
Her Favorite Quote:
Do or Do Not, There is no try - Yoda
Quote She Lives By:
For I know the plans I have for you, plans to prosper you and not to harm you. Plans to give your hope and a future. Jeremiah 29:11
The three things that most clients do not know about Dr. Larkin is that she is the only woman currently on her brazilian Jiu Jitsu team, she has a huge sweet tooth, and she secretly wishes she was an amazing banjo player.