Home • About • Jim Williams, DVM
Meet Jim Williams, DVM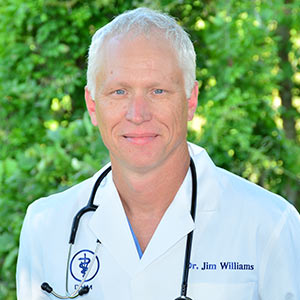 Dr. Williams earned his D.V.M. from Auburn University.
He practiced large animal medicine for a while before coming to work at the Ark during its early years. Dr. Williams was married to his wife Charlie on March 20th 1993, and has had an array of pets under his care since then.
He is also a licensed pilot and an accomplished guitarist, and enjoys both flight and musicianship in his spare time.