Home • About • Holli Strickland, DVM
Meet Holli Strickland, DVM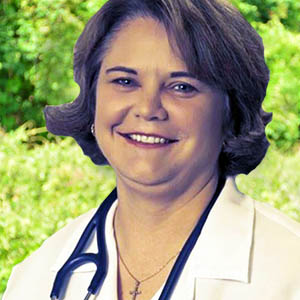 Dr. Strickland is a 1995 graduate of Auburn University College of Agriculture with a BS in Animal Science. She graduated Magna Cum Laude in 1999 from Auburn University's College of Veterinary Medicine. She has a special interest in dermatology and wound closure.
When outside the hospital, she enjoys hiking, reading, spending time with her daughter, mission trips, serving at First Baptist Church in Montgomery. She likes to find new and fun dog friendly trails to hike with her dogs, friends and daughter.
Her Favorite Quote:
For I have redeemed you. I have called you by name and you are mine. When you pass through the water, I will be with you; when you pass through the fire you will not be burned. The flames will not set you ablaze. For I am the Lord Your God. Isaiah 43:1-3
The one thing most clients do not know about Dr. Strickland is that she has lived with 5 great danes!